Cavaliada Tour
Cavaliada Tour to jedyny w Polsce halowy cykl zawodów jeździeckich autoryzowany przez Międzynarodową Federację Jeździecką (FEI). Tour odbywa się w trzech miastach Polski - Poznaniu, Lublinie oraz w Warszawie.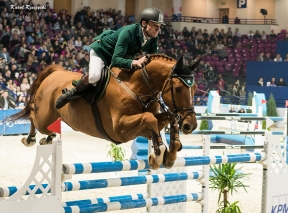 CSI3* Konkurs nr 12 – GRAND PRIX, z rozgrywką (160 cm), FINAŁ CEL FEI WORLD CUP™, FEI RANKING, FINAŁ CAVALIADA TOUR 2015/16 pod patronatem Prezesa Międzynarodowych Targów Poznańskich, o nagrodę PKO Banku Polskiego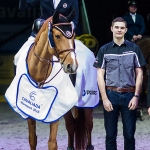 CSI3* - Konkurs nr 8 - MAŁA RUNDA, dwufazowy (130 cm) pod patronatem COS Torwar, o nagrodę firmy Polaris
Go to photo gallery
CAVALIADA Warszawa 2016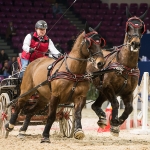 Halowy Puchar Polski w Powożeniu 2015/16 pod patronatem Polskiego Związku Jeździeckiego oraz Volkswagen Sobiesław Zasada Warszawa, o nagrodę MOTOR SHOW
CAVALIADA hits Kołobrzeg Beach!
This summer Kołobrzeg Beach will be the thrilling destination for Cavaliada Summer Jumping 2016. What makes this show jumping event so unique is the fact that for the first time, not only in Poland but also in Europe, competition venue will be built atop the beach sand. Now you do not have to go to Miami to live an exciting equestrian experience.
Cavaliada Summer Jumping 2016 will take place in July in Kołobrzeg, the famous Polish seaside resort on the Baltic Sea coast. The competition will run from Thursday 7th July to Sunday 10th July. This international sporting event is connected with widely known Cavaliada Tour, the only indoor equestrian tour in Central and Eastern Europe that has been approved by FEI.
Over 100 competitors, both from Poland and abroad, are expected to take part in the event. The total prize money for twelve CSI2* will be over PLN 300,000. Jumping competitions will comprise: small round (120- 125 cm), middle round (130-135 cm) and big round (140-145 cm). Two competitions in big round will count for the Longines Ranking. Two special competitions will be run as well: puissance (160 cm to start) and Venus vs. Mars (knock-out competition). Besides, dressage and driving competitions will also take place.
Every athlete is allowed to bring to Kołobrzeg three horses plus one (for puissance only).
Cavaliada Summer Jumping – a unique equestrian experience you do not want to miss!
Cavaliada Tour -- the only indoor equestrian tour in Central and Eastern Europe that has been approved by Fédération Équestre International. It is held in three Polish cities: Poznań, Lublin and Warsaw.